Intuitive Counseling and Coaching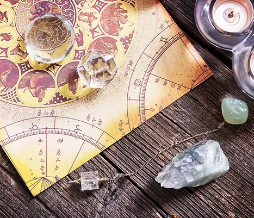 Intuitive counselors or consultants come from a variety of different backgrounds with the intention of helping people move beyond their current challenges. Intuitive practitioners help their clients develop an awareness of their circumstances from both energetic and physical perspectives.
Jennifer Gabriel's approach to coaching and holistic healing services involves getting to know her clients. What are they hoping to achieve? What do they want to change in their lives? What are they looking for?
From there, she determines the best course of action, which always includes targeting both the conscious and the subconscious minds. Jennifer believes that in order for change to happen, you must work with both the conscious and the subconscious.
A combination of SRT, intuitive consultations, visionary services, coaching and/or energy healing is tailored to each individual client to meet their needs and help them achieve their desired results.
Jennifer is a certified health and wellness coach, certified end of life doula, Level 2 Reiki practitioner, and ordained metaphysical reverend. Intuitive consultations are not a replacement for traditional medical care and/or psychotherapy, but can be used in conjunction with those modalities.

---
Please contact Jennifer Gabriel at 973-664-7892 to learn more.