UPDATE: Face masks are still required for all individuals visiting health care facilities, including nursing homes and office-based health care settings.
We are implementing new practice guidelines and safety protocols to protect your health:
IF YOU HAVE A COUGH OR FEVER WAIT 2 WEEKS TO SCHEDULE YOUR APPOINTMENT;
Intake forms must be completed online PRIOR to your appointment (a link will be emailed to you);
Masks or a cover over the nose and mouth are required AT ALL TIMES during your appointment;

A health screening and temperature check will be conducted at the time of your appointment;

Appointment availability will be limited to allow for thorough cleaning;

All services are appointment-only. All methods of payment are accepted.
Please know there are new protocols in place and are subject to change as needed. We are modifying our services for your health and safety. Services provided by our office are in line with guidelines from the U.S. Centers for Disease Control and Prevention (CDC), as well as state and local public health department directives and recommendations from the state boards governing our therapeutic services. Following their guidance we have made the following changes:
The rooms on the main floor in Suite 1G have been outfitted with barriers and curtains;

Disposable paper sheets are available upon request;

No open products will be used with the exception of single-use analgesics;

The waiting room is now open to fully vaccinated patients.
The COVID-19 virus is causing serious, sometime deadly, health complications and we need to fully understand how different therapies will affect your health. We will be taking every safeguard to protect your health.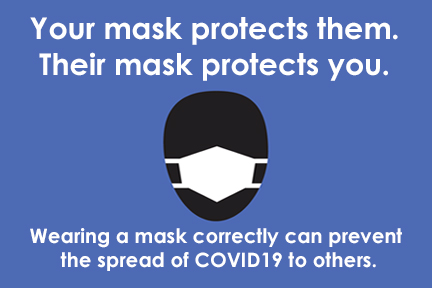 Please know that we are closely monitoring the ongoing situation with the coronavirus (COVID-19) and coronavirus related illnesses. It is important to remember that the more closely we interact with others, and the longer that interaction lasts, the higher the risk of COVID-19 spread. Please also remember that this situation is unprecedented and that THE PANDEMIC HAS NOT ENDED - COVID-19 TRANSMISSION IS STILL OCCURRING. It is critical to continue to practice social distancing, hand hygiene, and wearing a face covering in public.
CLICK HERE FOR CURRENT COVID-19 STATISTICS IN NJ.
Please continue to visit this page for updated information.
---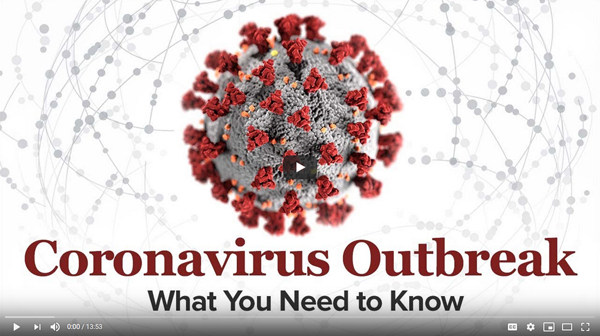 Get the Latest Public Health Information Here:
Pfizer and BioNTech Apply for U.S. FDA Full Approval of Their COVID 19 Vaccine
Stop the Spread of COVID-19 Rumors and Disinformation
CDC: Centers for Disease control and Prevention
New Jersey COVID-19 Information Hub
WHO: World Health Organization
It's hard to miss the headlines about the novel coronavirus called COVID-19. But do you know how the virus originated, who's at risk, and most importantly, what you can do to prevent getting sick?
According to the World Health Organization (WHO), the 2019 novel coronavirus outbreak was first identified in Wuhan, China, and linked to a live animal market. The official name of the disease is coronavirus disease 2019, abbreviated as COVID-19. In COVID-19, "CO" stands for corona, "VI" for virus, and "D" for disease.
According to the Centers for Disease Control (CDC), coronaviruses are a large family of viruses. COVID-19 is a new disease not previously seen in humans, and one of many types of human coronaviruses, including some that commonly cause mild upper-respiratory tract illnesses.
Rarely do coronaviruses that began in animals spread to people. This is suspected to have occurred for the virus that causes COVID-19. Middle East Respiratory Syndrome (MERS) and Severe Acute Respiratory Syndrome (SARS) are two other examples of coronaviruses that originated in animals and then spread to people.
Because COVID-19 is a new virus, not a lot is known about how it's spread or who it's most likely to make sick, though some trends are occurring.
COVID-19 appears to be spreading from person-to-person between people who are in close contact with one another (within about 6 feet), and through respiratory droplets produced when someone infected with the virus coughs or sneezes.

Scientists think people are most contagious when they are the sickest (running a fever, coughing or sneezing). It also may be possible that a person can get COVID-19 by touching a surface or object that has the virus on it, then touching their own mouth, nose, or possibly their eyes, but this is not thought to be the main way the virus spreads.
Symptoms
In most cases, symptoms appear 2-14 days after exposure and include fever, cough and shortness of breath. Some people may only experience mild symptoms, while others, especially older adults or persons with compromised immune systems, COVID-19 can be very serious, even resulting in death.
Anyone experiencing symptoms should isolate themselves from others to avoid infecting anyone else. Seek medical help, but be sure to alert the medical team of symptoms and the possibility that you've been infected (recent contact with someone else who has the virus or travel to an area where the virus is spreading). If you have a face mask, be sure to wear it to help prevent the spread of the virus.
Prevention
Everyone 16 or older who lives, works, or studies in New Jersey is now eligible for the COVID-19 vaccine.
The CDC continues to recommend the following to prevent the illness:
Avoid close contact with people who are sick.

When greeting someone, don't shake hands or hug.

Wash your hands often with soap and water for at least 20 seconds. If soap and water are not readily available, use an alcohol-based hand sanitizer with at least 60% alcohol. Always wash hands with soap and water if they are visibly dirty.

Avoid touching your eyes, nose and mouth.

Stay home when you are sick.

Cover your cough or sneeze with a tissue, then throw the tissue in the trash.

Clean and disinfect frequently touched objects and surfaces using a regular household cleaning spray or wipe.
General immune system health also is very important in warding off the COVID-19 virus, as well as seasonal colds and the flu.
---
How to Strengthen Your Immune System
in the Face of the COVID-19 Virus
---
Revised: May 2021